Screw Conveyors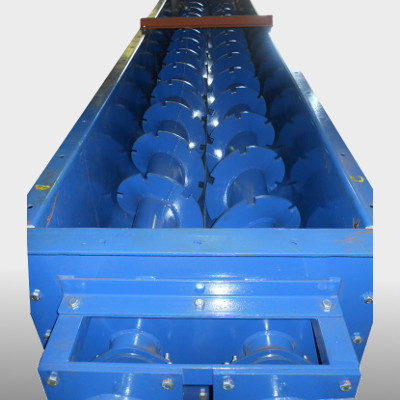 To convey liquid or granular materials horizontally or at a slight incline permitting intermediate emission of the material at various points use Screw Conveyors. Techno Link Conveyor Systems Pvt. Ltd. designs and manufactures horizontal as well as vertical conveyors, basically used in bulk handling industries. It is used as one of the efficient ways for transportation of semi-solid materials like food waste, wood chips, aggregates, cereal grains, animal feed, boiler ash, meat and bone meal, municipal solid waste, to name a few.
It usually comprises of a tube containing either a spiral blade coiled around a shaft, driven at one end and held at the other or a shaftless spiral, driven at one end and free at the other. As per the rotation rate of the shaft, the volume of supplying an object can be loaded. Screw Conveyors India are functioned with the flow of upward inclined material.
This is a very economical method of elevating and conveying the materials when space permits. The capacity of a given unit rapidly decreases, as the angle of inclination increases. We offer a wide range of Screw Conveyors India as per the materials conveyed through it and the specifications laid by the clients. It includes Twin Screw Conveyors, Screw Feeders, Paddle Conveyors, Mixing Conveyors, Right and Left Handed Screw Conveyor and Rotary Air Lock Valves. All of these vary from each other as per its operations and the best-suited materials to be conveyed on various temperatures.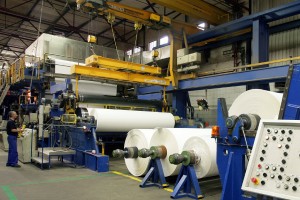 Paper Industry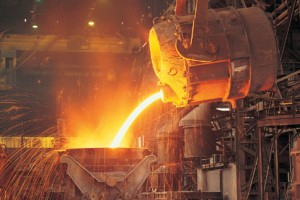 Steel Industry
Our Contacts
ADDRESS

128-E, Ansa Industrial Estate, Saki Vihar Road, Sakinaka, Mumbai 400072
PHONE

+91 22 2857 0853 / 0229 / 3784 / 4782
+91 98202 96835
EMAIL

sales@technolink.co.in