DRAG CHAIN CONVEYORS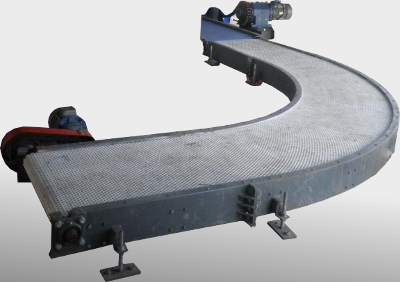 Conveying the material along the path of travel is easy with Techno Link. We are designing, manufacturing, supplying and installing Drag Chain Conveyors India for transporting the material along the path of travel. It generally has a low bed height and is an open type. These conveyors are designed for horizontal, inclined and vertical transport of coal, wood, TDF, lime, sawdust, chips and other bulk goods. It is used for handling slightly sluggish, loose, lumpy hot material, abrasive and/or corrosive materials.
The conveyor comprises of flights that are fixed between two strands of chain and drags the material from feeding end to the discharge end in open or closed trough. Drag Chain Conveyors India utilises a powered continuous chain arrangement, carrying a series of single pendants. Generally, these conveyors are easy to install and have very minimum maintenance for the clients. These are available in different widths and lengths as per the site requirements. We manufacture these Chain Conveyors as per the defined industry standards and site requirements.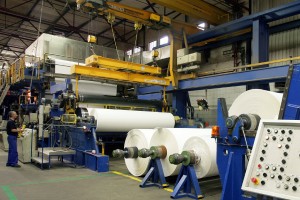 Paper Industry
Our Contacts
ADDRESS

128-E, Ansa Industrial Estate, Saki Vihar Road, Sakinaka, Mumbai 400072
PHONE

+91 22 2857 0853 / 0229 / 3784 / 4782
+91 98202 96835
EMAIL

sales@technolink.co.in