BELT CONVEYORS – INDIA
Techno Link Conveyor Systems Pvt. Ltd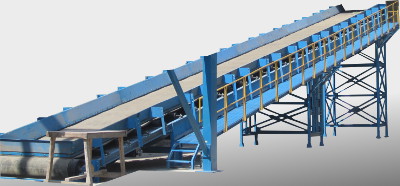 . manufactures and supplies a wide variety of Belt Conveyors – India, that is used to transporting bulk material from one place to another. These Belt Conveyors are able to carry coal, cement, chemicals & fertilizer, paper, and industrial food and agricultural materials.
We manufacture a variety of conveyor belts for conveying different kinds of material available in PVC and rubber materials. Also, these belts can consist of one or more layers of material. Many belts in general material handling have two layers. An underlayer of material to provide linear strength and shape called a carcass and an overlayer called the cover. The carcass is often a woven fabric having a warp & weft. The most common carcass materials are polyester, nylon and cotton. The cover is often various rubber or plastic compounds specified by the use of the belt. Covers can be made from more exotic materials for unusual applications such as silicone for heat or gum rubber when traction is essential. These Belt Conveyors India are manufactured with advanced technology and high-quality raw materials from trusted vendors of the market.
The belt conveyors – India are always updated as per the demands of industry, these conveyors are provided with various required specifications. We design different kinds of belt, that can suit as per your requirement for conveying heavy or lightweight materials, prolonged or shortened in length, etc. Moreover, you can adjust the speeds for the application as needed along with its carrying capacity which can be ample or little. To ensure efficiency and durability, choose the correct Techno Link's belt conveyor – India, for an installation to handle the materials or your product.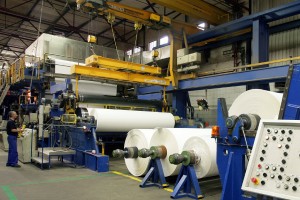 Paper Industry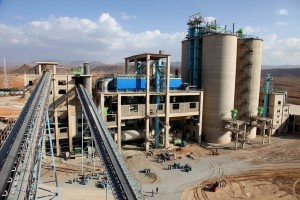 Cement Industry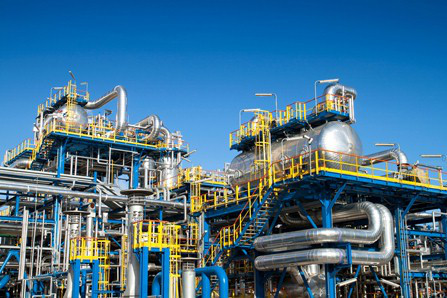 Chemical Industry
Our Contacts
ADDRESS

128-E, Ansa Industrial Estate, Saki Vihar Road, Sakinaka, Mumbai 400072
PHONE

+91 22 2857 0853 / 0229 / 3784 / 4782
+91 98202 96835
EMAIL

sales@technolink.co.in